Finally! The interviews are back! But first, I don't put my books on sale often, so pick up your discounted copy next week:
Who's is this Jon Cronshaw you speak of?
Jon Cronshaw is a British science fiction and fantasy author based in the north of England, just south of the wall.
As a freelance features writer, he has had work published in local and national newspapers across the UK, including the Yorkshire Post and the Guardian. He earned his PhD in history of art from the University of Leeds in 2011, focusing on the life and work of Anglo-American sculptor, Jacob Epstein (1880-1959).
He's a voracious reader, guide dog owner, ex-gamer, and wrestling fan.
Today I have the pleasure of sitting down with author, Jon Cronshaw. I read that you have a PhD. Are you going to make me call you Doctor?
Jon's fine. I tend to save the insistence on my title for particularly unhelpful customer service calls.
That's a good use for a degree! Thanks for entertaining us with a visit. Can I offer you anything to drink?
Is it too early for gin?
Never too early. It's 5 o'clock somewhere, as the song states. But since I'll be posting this in the early morning, let's set a good example, shall we? I do have the kettle on.
Fine. I'll have a cup of tea. Milk, no sugars. Thanks.
Is writing a full-time job for you?
Yes. I've been a full-time writer for a decade now, first as a features writer and reporter, and since 2017 as a fiction writer.
How did you go about your world-building?
I daydream and when I'm ready, I start by drawing a map. Then I think about what would be cool. Then I rein myself in when I realise that most things I want don't make sense together. The rest of it I just steal from history, mythology, and a bunch of authors and hope no one notices.

I tend to do the map after. I find myself having to reread to figure out if my character are where they are supposed to be and if they could actually get there.
I had some cool errors with maps that ended up adding the world-building. My poorly scribbled island in the top right corner ended up being joined the mainland because it was a tidal causeway. Didn't plan that until I saw it on the map.
If you could go to a different author's world, where would you go?
It's got to be the Discworld. I'd love to take a tour of the library at Unseen University, followed by a few pints at the Mended Drum, before paying a visit to the Sunshine Sanctuary for Sick Dragons.
It's been a while since I read that book. Maybe time for a reread.
Would you consider each book in the Ravenglass series a novelette?
I think they're technically novellas. Most fall in the range of 20-30k words. But they all form part of a single epic story told episodically.
Did you think that there would be so many?
Yes. It was one of those crazy 'concept album' ideas I couldn't shake. I wanted to write a fantasy serial where each episode draws its inspiration from a card in the tarot's major arcana. It was huge project that took longer than I thought it would, but it was an amazing experience.
When I was writing my post-apocalyptic stories, I was thinking, "Do we need more of these?" Thoughts?
With five post-apoc novels published, I've asked myself the same question. With my Wasteland series I was trying to do something a bit different. I wanted to play around with the cliches of the genre and hopefully subvert them in a way readers would find interesting.
When did you start writing?
I've written songs and stories since I can remember. I think it was around 2007 when I decided to take fiction lark seriously.
What authors influenced you?
Every story I consume has an impact on my writing. Authors like Iain M. Banks, Kazuo Ishiguro, Terry Pratchett, Ursula K. Le Guin, Philip K. Dick, Haruki Murakami, Robin Hobb, Geoff Ryman, Margaret Atwood, Kurt Vonnegut, Gene Wolfe, Chris Beckett, Brian McClellan, and Liu Cixin are names that immediately spring to mind.
That's a big spring. It's nice to be able to draw from a deep pool, rather than mold yourself after one or two.
I try to read a short story, a poem, and an essay every day. This means I devour lots of genres and get lots of cool visuals from poetry.
When you are not writing, how do you spend your time?
Erm…marketing?
I'm with you. That's a full-time gig.
I spend a lot of time with my wife and son, walking along the coast, exploring museums and castles, attending gigs, and sitting in pub gardens on summer afternoons with a cold beer.
The picture on your profile shows you playing guitar. Tell me more about that.
My uncle gave me my first guitar when I was ten and I've been playing ever since. I find playing music is a great way to relax the mind and get unstuck with writing problems.
It is relaxing, and playing is a great way to keep the brain active. Can you write with music in the background? I can't.
Yes. But it has to be instrumental. I like stuff from videogames if I really need to focus, stuff like the Skyrim soundtrack is great. I've got a Spotify playlist I listen to when writing fight scenes, and a playlist of epic post-rock I listen to when editing.
Do you have any favorite bands or musicians?
Tool, My Bloody Valentine, SAULT, Faith No More, LCD Soundsystem, Nick Drake, The Mars Volta, Jimi Hendrix, Forward Russia, Deftones, Explosions in the Sky, The Comet is Coming, Japandroids, Melt Yourself Down, Slowdive, The Velvet Underground, Queens of the Stone Age, Death from Above 1979 Aphex Twin, This Town Needs Guns, Nine Inch Nails, Wolf People…I'll stop now.
I know, there are just so many to choose from. I do a Monday feature on my blog, highlighting a band/artist I like. It's my way of helping others discover a new favorite.
I have to say, Spotify has saved me a lot of money!
Are you ready for the lightning round?
Let me adjust my gi. Let's do this.
What's the oddest food you've consumed?
Ostrich.
I have had that once. Pens or pencils?
Pens. The thicker the better.
When was the last time you used a payphone?
Erm…
Favorite city?
Barcelona
Ale, lager, IPA, or other?
I've been enjoying some New England IPAs recently. I'm a big fan of ale too, the hoppier the better.
Have you played "Wordle"?
My wife introduced me to it this week, adding weight to the idea that we're all living in a simulation and code is getting reused.
Well, it looks like we are out of our allotted time. This has been a pleasure. Thanks for chatting.
Should I just let myself out?

Naw. My robot butler will carry you to the limo.
Why does your robot butler have a chainsaw? Why is it looking at me like that? Please. I just want to go home. I won't tell anyone what I saw.
Shhh. Any links you want to share?
joncronshaw.com is the place to go. You can find links to my books, newsletter, and my weekly author diary podcast.
The story behind Free Book Friday:
I've met many authors and readers during my time marketing, cross-promoting, and blogging. I think writers have a responsibility to inform readers about all the indie authors out there in the very crowded world of book publishing. You can't do it alone, and why would you when you have a supportive group available?
Readers don't just read one author – they stick with their favorite genres. There lies the power in cross-promotion. If one of my readers buys a book from an author I promote, then chances are there will be a reciprocal effect, or so is the hope. Do I want to boost sales? Of course I do. Do I want to boost other's sales? Why not. It's called karma.
---
Discover New Authors: BookFunnel and StoryOrigin Promos
Featured Author: Dale E. Lehman
Dale E. Lehman is an award-winning writer, veteran software developer, amateur astronomer, and bonsai artist in training. He principally writes mysteries, science fiction, and humor. In addition to his novels, his writing has appeared in Sky & Telescope and on Medium.com. With his wife Kathleen he owns and operates the imprint Red Tales. They have five children, six grandchildren, and two feisty cats. At any given time, Dale is at work on several novels and short stories.
"I start with zero. Nobody dies today."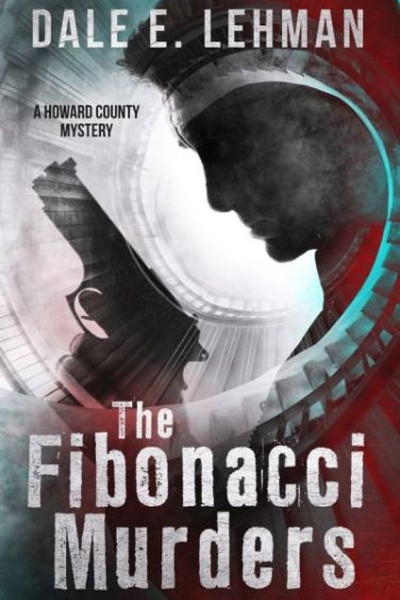 The strange note delivered to Detective Lieutenant Rick Peller of the Howard County, Maryland, police was just the beginning. Soon Peller is in hot pursuit of a cunning killer basing murders on the Fibonacci series, a mathematical sequence in which each number is the sum of the preceding two. And the only thing Peller knows for sure is that the series never ends.
Can the detectives find the killer before he commits his final, terrible crime?
A thrilling, fast-paced crime drama, The Fibonacci Murders is the first of Dale E. Lehman's Howard County Mysteries.
If you like the writing of Connolly or Patterson, Check out this new book.
---
On a side note: While I was formatting my new poetry collection, A Wonder of Words, I remembered that I wrote a poem during last year's poetry challenge based on this sequence.
Day 7 – Poem With Strict Syllables
Poetry Prompt: Of the poetic forms that are based on syllable counts, probably the most well-known—to English speakers, at least—is the Japanese form called the haiku. But there are many other syllable-based forms. I choose the Fib, which has a syllable count based on the Fibonacci sequence of 1/1/2/3/5/8 (figure out the rule?)
Numbers
I
Keep
Losing
Count when I
Write any type of
Poem with syllable restrictions
Freebies!
No Time for a Full Length Novel?
Kindle Unlimited

Final note: Somebody I know is having a birthday, so, "Happy birthday, and the card will be waiting for ya."
Leon Stevens is a multi-genre author, composer, guitarist, songwriter, and an artist, with a Bachelor of Music and Education. He published his first book of poetry, Lines by Leon: Poems, Prose, and Pictures in January 2020, followed by a book of original classical guitar compositions, Journeys, and a short story collection of science fiction/post-apocalyptic tales called The Knot at the End of the Rope and Other Short Stories. His newest publications are the novella, The View from Here, which is a continuation of one of his short stories, and a new collection of poetry titled, A Wonder of Words.
Book Two the The View from Here trilogy is now available: The Second View